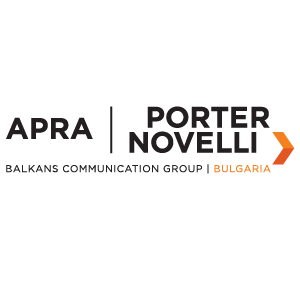 APRA PORTER NOVELLI BCG
APRA Porter Novelli Balkans Communication Group is a private agency, founded in 1994. In 2002 we became an affiliate partner of Porter Novelli and later started the expansion of the Group in Albania, Kosovo, North Macedonia, Serbia, Bosnia&Herzegovina and Montenegro.
The agency has extensive experience in developing strategies and programs for complex issues affecting a wide range of audiences. Our clients include some of the world's leading corporations, institutions and government agencies.
Company Address
111 Georgi Sava Rakovski Str.
Sofia
1000
Bulgaria
Company Contact
Tomislav Tsolov
Company Information
Founding Date:
Number of Employees: 0
Freelancer:
Turnover:
Quality Certified Agency: Yes